Directors Profile
Directors Profile of IL&FS Infra Asset Management Limited (IIAML)

Mr Nand Kishore - Director
Qualification
B.E., C.I.A.
Brief Experience
Mr Kishore is a senior bureaucrat and former Deputy Comptroller and Auditor General (CAG). He is a 1981 batch officer of Indian Audit and Account Service

Mr Manish Panchal - Director
Brief Experience
Mr Panchal has 25 years of experience with 15 years in leadership roles managing independent P&L. He has Deep industry expertise in Chemicals & Petrochemicals, Specialty Chemicals & Pharma. His last assignment was with TSMG as Sr. Practice Head - Chemicals Energy & SCM. Presently, he is providing professional consulting service.
Viswanath Giriraj - Director
Qualification
B.Com, LLB
Brief Experience
Mr. Giriraj is an officer of the Indian Administrative Service (IAS, 1985 batch, Maharashtra cadre), retired as Additional Chief Secretary in Finance Department after 32 years in service. He had also held several civil posts as Additional Chief Secretary (Expenditure – Finance), Principal Secretary (Rural Development), Principal Secretary (Water Conservation, Minor Irrigation), Director Groundwater Development Collector, Chief Executive Officer – Zilla panchayat, Deputy Commissioner – Sales Tax. He was also the Deputy Chief Financial Officer and Chief Vigilance Officer in Khadi and Village Industries Commission.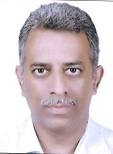 Mr Manoj Borkar - Associate Director
Qualification
B.Com, CA
Brief Experience
Mr Manoj Borkar is the Chief Executive Officer & Chief Financial Officer of IL&FS Investment Managers Limited (IIML). Mr Borkar has over 35 years of experience in accountancy, operations, tax and other related activities. He has been instrumental in setting up the internal control systems and procedures, as well as the operating procedures, for IIML. He has been closely involved in the fund structuring and fund raising activities of IIML and the legal documentation of the same. He was also part of the team, which successfully managed to raise a line of credit of $250 million for IL&FS for financing infrastructure projects in India. He has also closely worked with setting up joint ventures and other special purpose companies of IL&FS. He has worked with the IT Systems Group in developing the accounting software Mr Borkar currently acts as a Director on four subsidiaries of IIML.
Directors Profile of IL&FS AMC Trustee Limited (IATL)

Mr Shekhar Sharad Prabhudesai - Associate Director
Qualification
B.Com, CA, CS, CWA
Brief Experience
Mr. Shekhar Sharad Prabhudesai is a CA, CS, CWA having overall experience of more than 28 years of working with prominent companies across various positions including 10 years of experience in NBFC business. He is holding a Key Managerial Person (KMP) position involving working under the supervision and guidance of the IL&FS Board for resolution of IL&FS Group companies.Prior to IL&FS he worked with ECL Finance Limited (NBFC in Edelweiss Group) as KMP position with responsibility for Secretarial & Regulatory compliance and worked as Head – Secretarial and Company Secretary of L&T Infrastructure Finance Company Limited.

Mr Prem Chand Dhiman - Independent Director
Qualification
Civil Engineering, Post Graduate in Social Sciences
Brief Experience
Mr Dhiman is an IAS officer of the 1984 batch, HP Cadre, who superannuated as Additional Chief Secretary in July 2016. He has an outstanding academic record including being all India topper of Engineering Services Examination 1980 in Civil Engineering stream. He is also postgraduate in Social Policy from London School of Economics and Political Science. In his 37 years of public service with rich experience in public administration, he has made outstanding contribution in education, health, application of IT in government and public private partnership (PPP) projects. During service, he has performed various functions including being Secretary of Home, Education, Health and Irrigation & Public Health departments and has deep understanding of PPP, Education, Health, Law and Order, Information Technology and public administration sectors. Also remained associated with many companies including listed, as Director.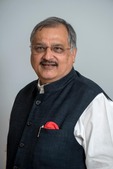 Dr. Rajeev Uberoi - Independent Director
Qualification
LL.B, M.A. (Economics), Ph.D. (Philosophy), MBA Ph.D. in Economics
Brief Experience
Dr. Rajeev Uberoi is a career Banker with more than 35 years of experience in both public sector, private sector and foreign banks. He was also with Reserve Bank of India in the area of Supervision and Regulations. He was also associated with Yes Bank as a Senior Group President – Governance & Controls after serving at senior positions of IDFC Bank Limited and its subsidiaries. A lawyer and a Banker, he has been instrumental in number of mergers and acquisition, ANZ-Grindlays and Standard Chartered Bank, Standard Chartered Bank and American Express Bank, IDFC demerger into Bank and other subsidiaries to name a few. He has been responsible for rolling over half a dozen private equity funds with gross AUM of more than USD 6 billion and incorporating entities overseas and merging some. Dr. Uberoi is also a profound writer and has a lot of publications to his credit. He is also a member of various committees and has been active on the Speaker circuit. He is a recipient of many accolades and awards and his contribution to the legal fraternity has been recognised in the Industry.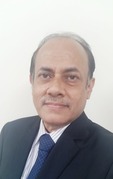 Mr. Aroop Sircar- Independent Director
Qualification
B.Sc., MA and CAIIB
Brief Experience
Mr. Aroop Sircar is a senior versatile Banker with 37 years of experience in banking, including wholesale and retail banking; specialisation in building policy framework, ex member IBA Committee. His Core Competency lies in driving compliance levels and client synergies in branches, with strong adherence to systems and procedural requirements. He was also a key member of SBI's apex team for strategies across multiple verticals, coordinating retail, forex, SME, treasury and commercial operations. He has led functional teams across Corporate Credit, Private Equity, global Syndications with major role in key resolutions like DHFL, Altico, C G Power. He was also recognised for adoption of best practices through experience in multiple states, Singapore & SE Asia.